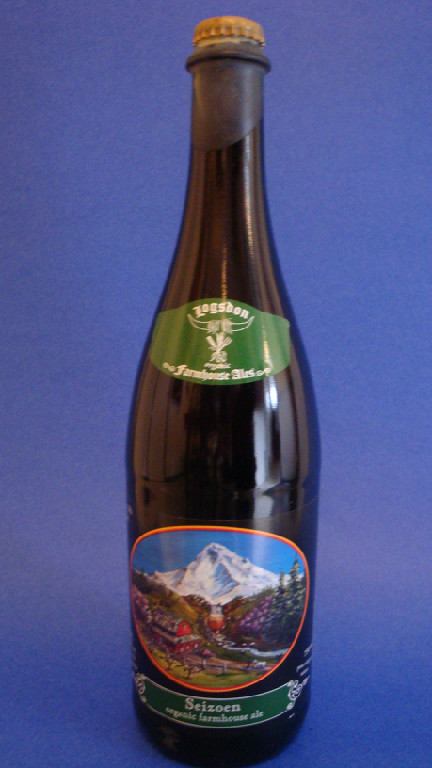 Logsdon Organic Farmhouse Ales is another new brewery in Hood River, Oregon.  Their focus is to create authentic Belgian style Saisons with Organic ingredients.  They, deservedly, have been garnering a lot of buzz and praise around Portland.  Their Peche 'n' Brett won a Gold at the World Beer Cup.  This brewery is quickly gaining a reputation for an insane level of authenticity, even going so far as to import a bunch of Sharbeekse cherry trees (Belgian sour cherries) which will eventually be used to create a Kreik.  Needless to say, I was excited to try their main beer: Seizoen (using the Flemish spelling).
Appearance: Hazy orange with a solid white head.
Aroma: Fruity esters, spicy with touches of cinnamon, nutmeg, ginger, lemon and honey.
Taste: Malt balance with a mouthful of spice.  Earthy, funky.  Refreshing.  The high carbonation level really scrubs the palette.
Overall Impression: This beer is highly carbonated, so watch out as you're pouring it.  This is a wonderful beer.  It screams authentic farmhouse.  I also liked the beeswax seal.
Availability: Western Oregon in better beer stores (rarely on draft).
8% ABV
You can read more reviews of Logsdon Organic Farmhouse Ales on my page dedicated to them.